Russia is greatly known in the world. Every day you can see it on TV or read about it in the newspapers. But the things you read or hear about Russia and Russians are not always true. Here we'll try to dispel some myths about this country and its inhabitants.
It's hard to get a Russian visa.
All you need to get a Russian visa is your passport and an invitation from Russia. An invitation you can get through a hotel or a travel agency and it will cost you about $25-$35. You can ask to send you an invitation by fax. After that you go a Russian embassy in your country. A visa costs $57. For that price it will be ready in ten days. For $114 you'll get a visa in three days.
There are a lot of bombings and disasters in Russia.
That's nonsense. Russia is really big country. Its size is like the US and Europe together. Do you think that there are more catastrophes happening in Russia than both in the United States and Europe? The terrorist attacks are terrible but they happen in other countries too. So in that sense it is as dangerous as anywhere else nowadays, unfortunately.
Russia is extremely dangerous.
Well, the truth is that Russia is not more dangerous than any other country. The times of mafia and bandits are gone. If you have a place to live, stay away from tenderloins and lead a usual way of life you will be safe. You can only have contact with criminals when you're into something illegal, like buying or selling drugs, or are really looking for trouble. Really, think about it: why would anybody have problems because of you?
Russia is a poor county with queues for bread.
That myth is very popular among some people. There is a part of truth in it but not everything is so bad. Russian economy is in hard situation, that's true. The economy of Russian federation was really hit by the 2008-2009 global economic crisis as oil prices plummeted. The foreign credits that Russia relied on dried up. The Central Bank of Russia spent one-third of its $600 billion international reserves in late 2008 to slow the devaluation of the ruble. But the economic decline finished in the middle of 2009 and now the economy is slowly growing. People change their attitude toward life and towards government. People are trying to do something to make their life better. Now there are more and more "middle class" people. But sure there are still poor and "lost" people.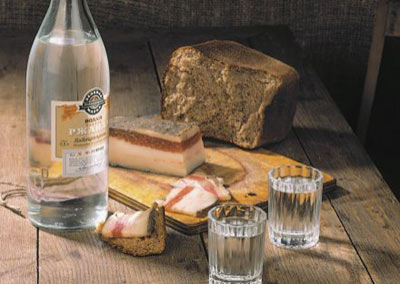 All Russians are drunkards.
That's absolutely false. Russians drink a lot of vodka, that's true. But they have some kind of immune against alcohol. They don't become drunk too fast. Vodka is believed to be a good heater in winter here. But to be serious, there is a problem of alcoholism in Russia. Now there is a government program against alcoholism going on in Russia.